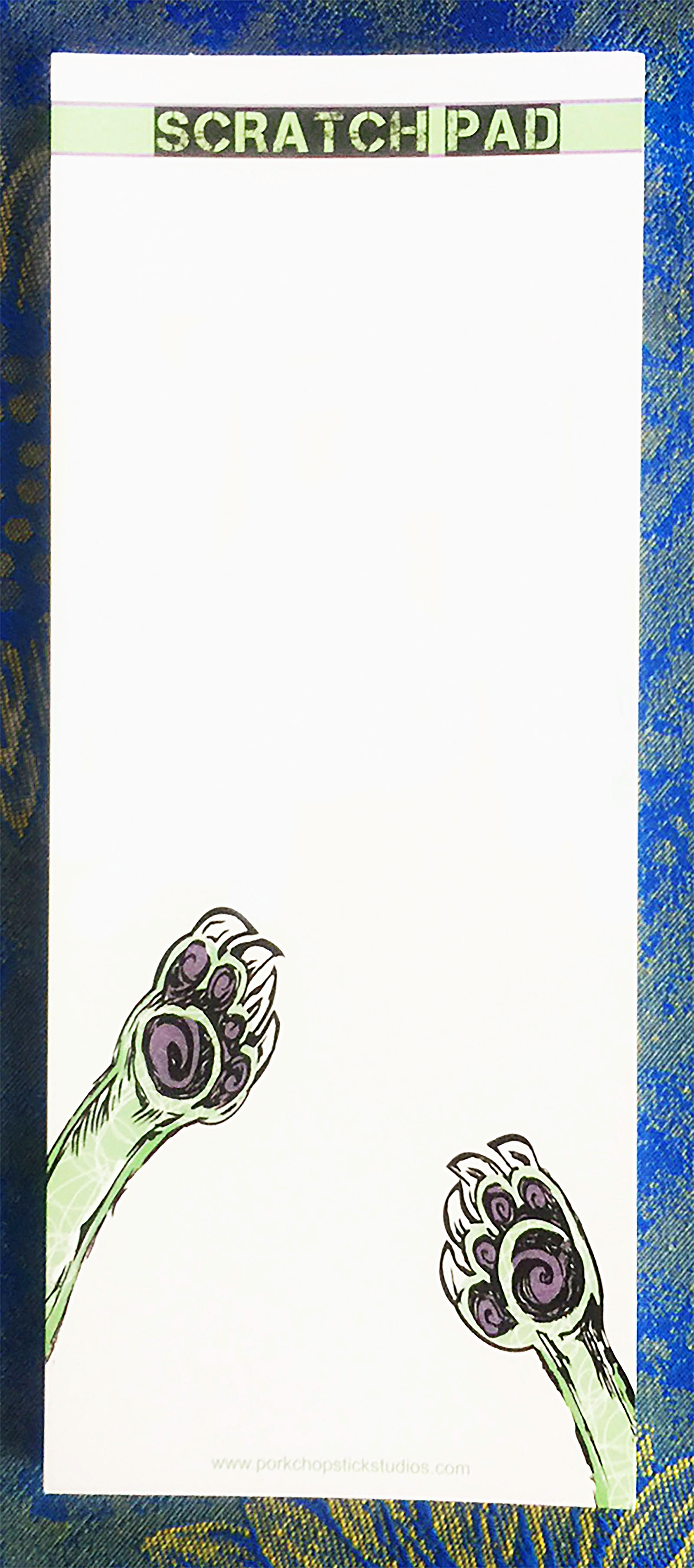 Scratch Pad Notepad
As our Cat Mackerel says, "Sometimes a paw is just a paw!" He should know, as this paw and scratches continue to be an inspiration for us. This image is from an original Linocut, which was scanned for many awesome applications.
This Notepad supports the Power Paws on the sides, for any notes, scratch, memos, lists, doo dads you need to jot down. We love the size!
This item is also available for personalized customization. Please contact the shop for this option, price and production times.
- 3.5" x 8.5" in size
- 50 sheets per notepad
- Printed on 70lb. paper uncoated
- Cardboard back
- Comes with a removable Porkchopstick Studios band
- Individually wrapped in a clear protective closure bag
- Great gift idea